East Rockford High School
Class Of 1963
In Memory
Barbara Walker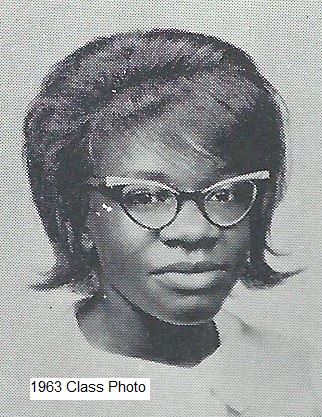 Barbara Walker
Barbara A. Walker, 65 ROCKFORD - Barbara A. Walker, 65, was born into eternity at 5:30 a.m.
Wednesday, July 7, 2010. She was born July 18, 1944, in Rockford to Era Sr. and Isola (King) Walker.
Barbara was the twelfth of 14 children and is a graduate of East High School. A devoted servant of the
lord, Barbara had been a member of Allen Chapel A.M.E. Church and was a loyal 26-year employee of
Bergstrom Inc. as a master assembler. She also was a breast cancer survivor and was an active
participant in the Avon/Susan G. Komen for the Cure walks. In addition, she was an avid collector of
butterfly and angel figurines. She is survived by son, Jeffrey (Anna) Walker of Rockford; grandchildren,
Jeffrey II and Mowava Walker; brothers, Wilson Walker of Fort Wayne, Ind., Joseph B. Walker of San
Diego, Franklin D. Walker of Las Vegas and Winston R. (Thomasina) Walker of Imperial Beach, Calif.;
sisters, Anna Blackwell of Beloit, Wis., Sadie (Errol) Brooks of Dolton and Ellen (Willie) Woodward of
Rockford; sisters-in-law, Sedonia Walker of Long Beach, Calif., and Frances L. Walker of Rockford; aunt,
Louise Ashford of St. Louis; special friends, Virginia Richmond and William Black; former husband, Eli Moye; and loved by many
other nieces, nephews, cousins, friends and extended family members. Also preceding Barbara in death were her parents;
sisters, Amelia Fort and Queen Pilling; brothers, Era Jr., Ousley, Albert and Houston Walker. Service will be at noon Wednesday,
July 14, in Collins & Stone Funeral Home, 3993 W. State St., with visitation from 10 a.m. to service time; the Rev. Larry E. Smith,
Esq., will officiate. Visitation also from 3 to 7 p.m. Tuesday, July 13, in the funeral home. Burial in Sunset Memorial Gardens.