East Rockford High School
Class Of 1963
In Memory
Judi Sundberg (Walker)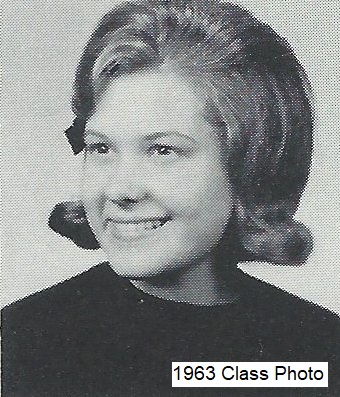 Judith K. Walker, 75, of Rockford, passed away on Friday, August 6, 2021 in her home. Born September 26, 1945, in Rockford, the daughter of Stuart and Alice (Scandroli) Sundberg. Judith married Robert Walker on July 30, 1964 in Rockford. She worked for Periodontics of Rockford and was a member of Forest City Church.
Survived by her husband, Robert; children, Heather Walker and Peter (Marlaina) Walker; grandchildren, Scott, Connor, and Allyson; great-grandson, Ross; and siblings, Sharyn (Joseph) Castrogiovani, Cynthia Lindgren, Joseph (Shelley) Sundberg, and Michael Sundberg.
Memorial Services will be held at 3:00 p.m. on Saturday, August 14, 2021 at Fred C. Olson Chapel, 1001 Second Ave., Rockford with Father William Wentink officiating. Memorials may be made to SwedishAmerican Diabetes Foundation, 1415 E. State St. #700, Rockford, IL 61104.