East Rockford High School
Class Of 1963
In Memory
Geraldine Slafkosky (Mackey)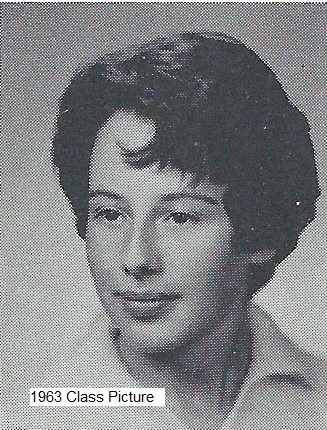 Geraldine "Geri" Louise Mackey, 71, of Machesney Park passed away Wednesday, October 12 2016, at OSF St. Anthony Medical Center. She was born August 27, 1945, in Atlantic City, New Jersey, the daughter of George D. and Lucy A. Slafkosky. She graduated from East High School and received her B.A. from Judson College. She married Dennis Mackey at Fisher Chapel in Rockford on July 24, 1976. Geri loved books and at one time owned Mansion Books. She loved reading, the arts, and all her pets. She attended St. Bridget Church in Loves Park, and was a member of Rockford Art Museum and Nicholas Conservatory, She was on the boards of Children's Home and Aid Society and Rock Valley Library Board. She volunteered for Lutheran Social Services. Survivors include her husband, Dennis of Machesney Park; son, Richard of Rockford; grandson, Jeffrey; sister, Nancy Froelich of Rockford; brother, George "Doc" Slafkosky of Rockford; special friend, Jerry Kortman; and many nieces and nephews. Geri was predeceased by her parents; son, Jeffrey; and brother, Robert.
Memorial service at 3 p.m. Saturday, October 15, 2016, in Fitzgerald Funeral Home, 1860 South Mulford Road, with Father Pierre Polycarpe officiating.
Memorial visitation will be from 1 to 3 p.m. Saturday at the funeral home. In lieu of flowers, memorials to Rock House Kids, 1325 7th St,, Rockford, IL 61104. Express online condolences at www.
fitzgeraldfh.com
Submitted by Paul Knopp