East Rockford High School
Class Of 1963
In Memory
Linda Peterson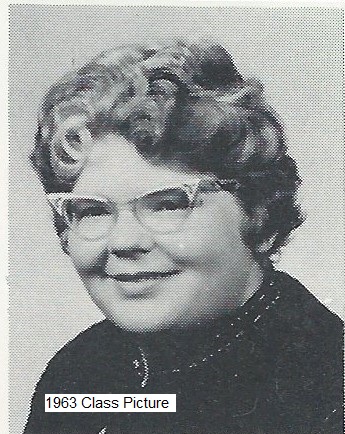 Linda Peterson
LINDA PETERSON, 66 ROCKFORD - Linda Peterson, 66, of Rockford lost her fight with kidney failure
early Sunday, Sept. 23, 2012. She passed away in the arms of her loving family and friends at home.
Linda was born Dec. 2, 1945, in Rockford, daughter of Alfred and Irene (Darnell) Peterson. Linda was an
East High graduate, Class of 1963. She worked at Danfoss Electronics for more than 30 years. She was
well known within the community and by all her friends and family for her loving and caring heart as well
as her great compassion for cooking and being a great daughter, partner/lover, mother, sister,
grandmother, aunt and friend. Linda is survived by her life partner, Cruz Prieto; daughter, Connie Prieto;
mother, Irene D. Peterson; brother, Michael (Melissa Peterson); sister, Connie (Bob) Grod;
granddaughters, Kayla Lewers and Asiyah Richardson; nieces and nephews, Patrick (Lori) Peterson,
Matthew (Sandra) Peterson, Daniel and Zachary Peterson, Jessica (Jeremy) Berg and Lucas Grod;
grand-nieces and -nephews, Logan Berg, Katherine, Allison, Meghan, Daniel and Calvin Peterson; and
many aunts, uncles and cousins. Predeceased by father. Celebration of Life from 1 to 7 p.m. Sunday, Sept. 30, at the Office
Night Club, 513 E. State St., Rockford, with family speaking at 3 p.m. Memorials may be directed to the family in Linda's memory.
Cremation Society of Illinois assisted the family. To express condolences go to Cremation-Society.com.