East Rockford High School
Class Of 1963
In Memory
John Nelson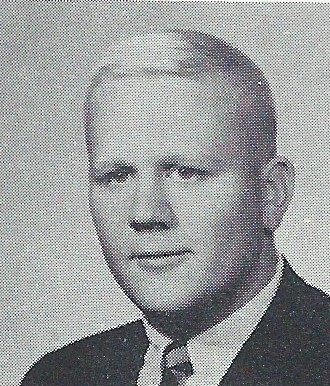 John Edward Nelson, 72, of Rockford, passed away on Saturday, October 28, 2017. He was born on July 25, 1945, in Rockford; the son of Harold E. and Clarice E. (Ekstrom) Nelson. John was a graduate of Rockford East, class of 1963 and of the University of Minnesota. Where he was a member of Kappa Sigma Fraternity. He was the CEO of Tool Masters for many years.
Survived by his longtime companion of over 40 years, Mary Katherine "M.K." Murray; children, Victoria (Mark) Ellis, Nicholas (Trisha) Raia, Christine (Bradley) Crawford, Francis (Kandy) Raia; six grandchildren, Katherine, Frances, Josephine, Jackson, Grace, and Zacharia; sister, Christine (Gerald) Bauer; sister-in-law, Suzanne Nelson; and numerous nieces and nephews.
Funeral Services will be held at 1:00 p.m. on Friday, November 3, 2017 in Fred C. Olson Chapel, 1001 Second Ave., Rockford, with Pastor Maurice A. West officiating. Visitation will be from 12:00 to 12:45 p.m. in the chapel. Burial in Scandinavian Cemetery. Family prefers memorials made to Juvenile Diabetes Research Foundation Greater Bay, 49 Stevenson Suite 1200, San Francisco, CA 94105 or online at greaterbay@jdrf.org . Thanks Olson F.H.