East Rockford High School
Class Of 1963
In Memory
Norman Mincemoyer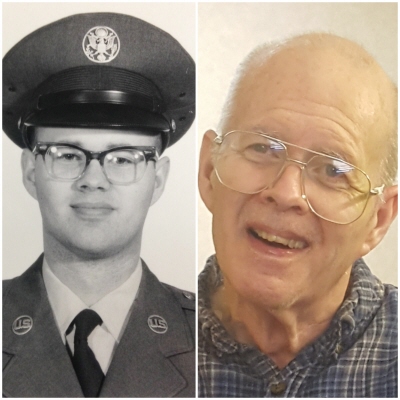 Norman Richard Mincemoyer, 74, of Rockford, passed away at ANAM Memory Care Center on Tuesday, October 29, 2019. Born February 8, 1945 at SwedishAmerican Hospital in Rockford, the son of Richard and Gladys (Sandberg) Mincemoyer. Norman graduated from East High School in 1963. He then went to the Lutheran Bible Institute in Minneapolis, MN. In January 1967 he entered the United States Air Force serving during the Vietnam War. Norman married Mary Louise Jackson at Faith Lutheran Church in Madison, MN on July 22, 1967. To this union two children were born, Scott and Missy. He was with Village Missions, Rockford Health System and Mincemoyer Jewelry. Norman touched many lives for the Lord with his soft-spoken witness, and he won many to the Lord. He was an avid photographer and enjoyed taking pictures. Halleluiah he is at home with the Lord.
Survived by wife, Mary; children, Scott (Mary) Mincemoyer of Roscoe, IL and Missy (Mike) Thompson of Rockford, IL; grandchildren, Daniel & Karina Mincemoyer and Cameron & Payton Davis; and siblings, Ray (Willa) Mincemoyer and Jean (Dave) Alfredson. Predeceased by his parents; and many aunts and uncles.
Funeral Services will be held at 9:30 a.m. on Monday, November 4, 2019 at Fred C. Olson Chapel, 1001 Second Ave., Rockford, IL with Reverend Chuck Rife officiating with special music by his son-in-law. Visitation will be from 2:00 to 4:00 p.m. on Sunday, November 3, 2019 in the chapel. Burial in Scandinavian Cemetery. Memorials may be made to Rockford Rescue Mission, 715 W. State St., Rockford, IL 61102 or Stephen's Ministry @ First Free, 2223 N. Mulford Rd., Rockford, IL 61107.