East Rockford High School
Class Of 1963
In Memory
Michael LeBar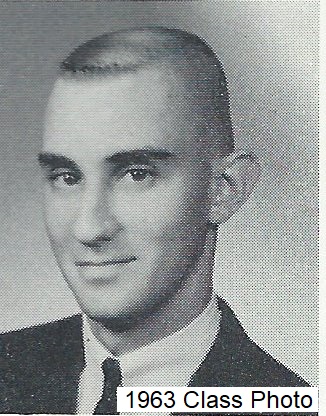 Michael LeBar 1945 - 2020
Springfield, IL—Michael LeBar, 75, of Springfield, died at 11:37 a.m. on Friday, December 18, 2020, at Memorial Medical Center.
Michael was born on May 26, 1945, in Carbondale, the son of Joseph M. and Helen F. (Stafford) LeBar. He married Judith Klank on August 13, 1966, in Rockford.
Michael graduated from East Rockford High School in 1963. He received his bachelor's degree and MBA from Northern Illinois University. Michael proudly served his country in the U.S. Army from November 1967 to November 1969. He and Judith were former members of Cherry Hills Church and then became members of First Baptist Church in Roswell, GA. Michael was a Deacon at Roswell First Baptist Church and a leader of Sunday school class. He worked for Camcar in Rockford for 20 years as the Controller and CFO until his retirement. Michael enjoyed his grandchildren, golfing, traveling around the U.S., getting together with friends to play games, and he loved old movies, westerns, and military history.
He was preceded in death by his parents and grandmother, Mabel Stafford.
Michael is survived by his wife, Judith of Springfield; son, Bradley (Becky) LeBar of Chatham; daughter, Katherine (Bobby) Bennett of Lilburn, GA; and grandchildren, Nathan, Abigail, and Sarah LeBar of Chatham, and Robert and Ryan Bennett of Lilburn, GA.
Cremation was provided by Butler Cremation Tribute Center.
Private family ceremonies will be held in the spring of 2021.
Memorial contributions may be made to First Baptist Church, 710 Mimosa Blvd., Roswell, GA 30075 or Cherry Hills Church, 2125 Woodside Rd., Springfield, IL 62711.
The family is being served by Butler Funeral Home—Chatham, 8855 State Rt. 4, Chatham.
Please visit butlerfuneralhomes.com to offer your condolences.
Submitted by Judith (Klank) LeBar