East Rockford High School
Class Of 1963
In Memory
Allen J. Johnson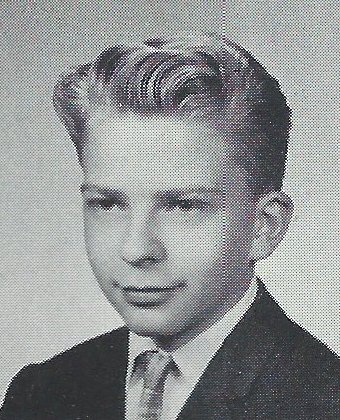 Allen J. Johnson 1944—2018
Allen J. Johnson, 73, of Rockford, passed away on Saturday, June 30, 2018 in Swedish American Hospital. Born on November 10, 1944, in Rockford, the son of Gustaf A. and Eva (Carlson) Johnson. Allen married Jean Bertolasi on July 9, 1966 at Zion Lutheran Church in Rockford. He worked at Barber Coleman for 43 years. Allen was a fan of The Phantom Regiment and lifelong Packer fan. Allen and his wife were both active in scouting as leaders with all 3 of their children. Survived by his wife, Jean; children, Jennifer (Tom) Logsdon, Jeremy (Lisa) Johnson, and Jason (Rebecca) Johnson; grandchildren, Jessica, Morgan, Graham, and Connor; sister, Carolyn Carlson; and many nieces, nephews and cousins. Predeceased by his parents; and sister, Doris Johnson.
Funeral Service will be held at 10:30 a.m. on Friday, July 6, 2018 at Zion Lutheran Church, 925 5th Ave, Rockford. Visitation will be from 5:00 to 7:00 p.m. on Thursday, July 5, 2018 in Fred C. Olson Chapel, 1001 2nd Ave, Rockford. Burial in Arlington Memorial Park. A memorial fund will be established at a later date. To share a memory or an online condolence, visit olsonfh.com.
Published in Rockford Register Star from July 2 to July 4, 2018
Thanks to: Joan L. Bertolasi Luna East class of 1963