East Rockford High School
Class Of 1963
In Memory
Ronald Hanson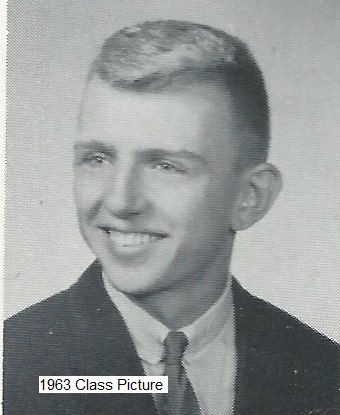 Ronald E. Hanson

Ronald E. Hanson, 67, of Wakefield, Mich., formerly of Rhinelander, passed away Monday, July 15, 2013 at his home with his loving family by his side.

He was born Aug. 22, 1945, in Rockford, Ill., son of the late Ingvar and Novella (Carlson) Hanson. Ronald graduated from East Rockford High School in 1963, where he excelled in football, baseball and track. He continued his education at UW-La Crosse for one year and then transferred to North East Missouri in Kirksville, where he was a brother in Tau Kappa Epsilon Fraternity. Ronald earned his degree in education with an emphasis in life sciences.

He worked for the Rockford School District for two years and River Falls, Wis. for one year. Ronald taught for more than 30 years in Rhinelander at Rhinelander High School and James Williams Middle School and retired in 2003. In his teaching career at Rhinelander, he coached boys' track and field and Destination Imagination.

Ronald was an avid fisherman, had a love for the outdoors which he shared with his family, and was a very active participant as a leader in Boy Scout Troop 597. He enjoyed working with his hands, loved carpentry and renovating, and made his own fishing lures and rods. Ronald was known for his great sense of humor. He especially loved his family and sharing conversations with them around the dinner table.

Ronald is survived by his loving wife of 36 years, Bonnie Morrison, whom he married on June 23, 1977 in Nashville, Tenn.; three children, Troy of Ironwood, Mich., Tyler (Tanya) of Wakefield, Mich. and Trisha (Brian West) Hanson of Woodruff; a brother, Dennis (Linda) of Rockford, Ill.; an aunt, Vivian Esterbrook of Rockford, Ill.; and many cousins.

A gathering will be held from 1 to 4 p.m. Saturday, July 20 at Lakeside Memorial Chapel in Wakefield, Mich. to share stories and memories.

In lieu of flowers, memorial contributions may be made to Regional Hospice Services Inc. or Regional Hospice, Pets Peace of Mind, 100 S. Mill St., Bessemer, MI 49911.

Lakeside Memorial Chapel in Wakefield, Mich. is assisting the family. Expressions of sympathy may be offered at lakeside memorialchapel.com.