East Rockford High School
Class Of 1963
In Memory
Marcia Ericson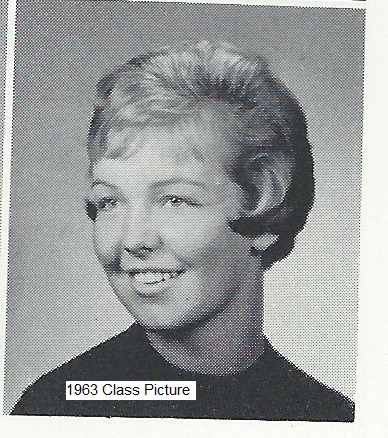 Marcia Kay Ericson 1945—2016
Marcia Kay Ericson, 71, passed away peacefully at home Monday, April 4, 2016. Born February 28, 1945, the daughter of Holger "Hawk" and Charlotte (Belfield) Ericson. Marcia graduated from East High School, class of 1963. She obtained her bachelor's degree from St.
Olaf, class of 1967. Upon graduation Marcia journeyed to Ethiopia on the SPAN program to study the Afar, a remote nomadic tribe. Her interest in the Afar people and their culture was a passion she studied and followed her entire life. Upon leaving Ethiopia she traveled extensively, throughout the Middle East and Europe. After returning to the U.S. she continued postgraduate studies at Syracuse University in New York and McGill University in Montreal. Fresh out of college, she led an enriched life filled with a myriad of experiences. She worked as the night manager of a small hotel in a questionable area of New York, worked at the CARE headquarters, and owned and operated the Sundance Café in Santa Fe. Returning to Rockford, she embarked on a career in real estate beginning at Dickerson Realty. She obtained her CCIM and later sold real estate in the Washington D.C. area, as well as starting her own company, Our Town. In 1992, she reconnected with the love of her life, Chuck Larson, whom she first met in the cafeteria at Lincoln Jr. High in the fall of 1959. She and Chuck were marriedin 1993, and had 23 happy years together. In 2000, niece Lauren came to live with her and Chuck, and Marcia's focus changed to raising and caring for a wonderful 12 year old. This transition to a full-time mom brought great joy to Marcia as she watched Lauren excel and blossom into a confident and competent young woman. Marcia has a curiosity and love for all the interesting and beautiful things this world has to offer. She enjoyed cultivating flowers in her greenhouse and yard, collecting antiques, and watercolor painting. She also took great pleasure in providing fun activities and experiences for her grandchildren. She is survived by her loving husband, Chuck; stepsons, Chad (Paula) Larson, and Brent (Melissa Jacobson) Larson; niece, Lauren (Max) Easterday; grandchildren, CJ, Jake, Mascis, and Lulu; sisters, Linda (Charles) Helston and Rhonda Ericson; and other nieces, nephews, and cousins.
A private memorial service will be held to celebrate her life. To share a memory or online condolence, visit olsonfh.com.