East Rockford High School
Class Of 1963
In Memory
Eileen Bried (Edwards)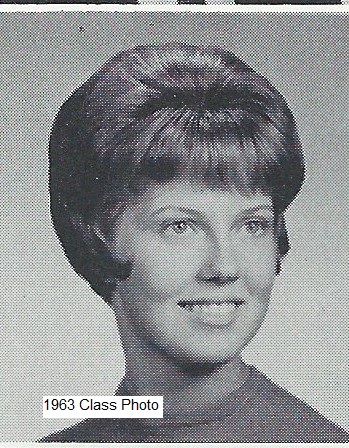 The following information was provided by Don Timmerman.
EILEEN A. EDWARDS, 65 ROCKFORD - Eileen A. Edwards, 65, of Rockford joined the hand of Jesus on Wednesday, May 18, 2011, in Provena St. Anne Center. Born June 14, 1945, in Rockford, the daughter of K. Herman and Louise (Engstrom) Bried. She married Russell Edwards on June 26, 1976, in Rockford. Eileen was a 1963 graduate of East High School. She worked for the Board of Education from 1976 to 2003. Eileen loved her family, enjoyed vacationing in Balsam Lake, Wis., and the Florida Keys, and swimming daily in Rockford. She enjoyed music, played piano and composed songs of expression. "Thank you to my husband, Russ, for the ultimate sacrifice ... a new kidney." Eileen asks that you sign a donor form for others. Survived by husband, Russell Edwards; daughter, Julie Smith; stepdaughter, Joyce (Troy) Sherman; stepson, Richard Edwards; granddaughter, Jade Smith; grandson, David Smith; stepgranddaughter, Jeannine Payet; stepgrandson, Jason Edwards; brothers, Lynndon (Susan) Bried and Rick (Chris) Bried; and numerous nieces and nephews. Predeceased by her parents. Service at 11 a.m. Tuesday, May 24, in Olson Funeral & Cremation Services Ltd., 1001 Second Ave., with the Rev. David Lindfors officiating. Burial in Scandinavian Cemetery. Visitation from 5 to 7 p.m. Monday, May 23, in the funeral home. In lieu of flowers, memorials to
National Kidney Foundation
, 30 E. 33rd St., New York, NY 10016. To share a memory or condolence online, visit
olsonfh.com
.
Published in Rockford Register Star from May 21 to May 22, 2011